Money transfers to India are free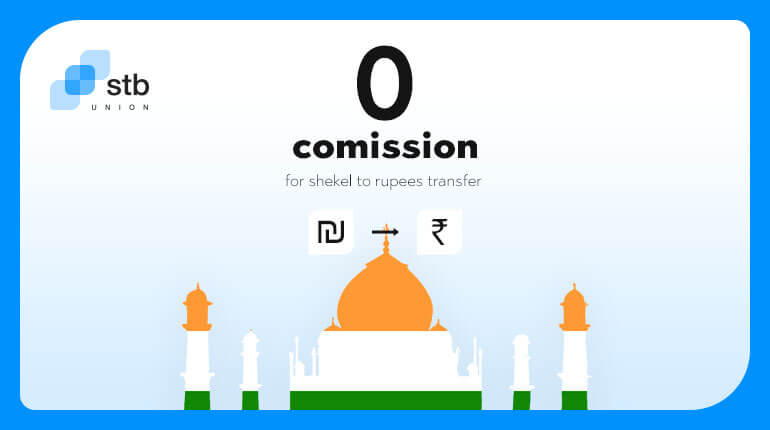 STB Union offers international money transfers to more than 150 countries around the globe. All transfers comply with the latest security requirements and are completed within a few minutes. For the convenience of our users, we offer both offline payments and online transactions. With the help of the optimized and multifunctional STB Union mobile application, our company's users can quickly and easily send money to their relatives in almost any country in the world.
We have decided to launch a promotion for clients who make transfers to a bank account in India. All transfers to this country are always commission-free. This promotion will be especially relevant for foreign workers who live and work in Israel and provide financial support to their families.
We want to support all those who use our services to send money to the Republic of India and thus thank them for their loyalty to STB Union.